Presents
The Documentary
Part 1: Women Wage Peace
The Jerusalem Prayer Project's documentary 'Warriors of the Heart' tells stories of grassroots peacemakers in the Holy Land searching for pathways to peace outside of the mainstream politics of the Israeli/Palestinian conflict. Exemplifying the mission of JPP, we are now introducing the first in a series of stories to be integrated into the full length documentary. This segment captures the essence of the "Women Wage Peace" movement in Israel/Palestine.
"Woman can bring us as one tribe as human beings together."

Huda Abuarquob
In February 2017, JPP's founder Stephen Fiske and his producing partner and filmmaker Robert Corsini, traveled to Jerusalem to continue production on JPP's first documentary project, "Warriors of the Heart; Peacemakers in the Holy Land." There, Robert and Stephen had the good fortune of meeting and interviewing Palestinian Ms. Huda Aboarquob, Regional Director for the Alliance for Middle East Peace (an umbrella organization of 106 peace groups), along with participants in last year's hugely successful 'Women's March for Hope'. Telling their story represents a new and vital perspective of Palestinian and Israeli women in partnership for peace. In October of 2016, Huda, together with a contingent of 1,000 Palestinian women, merged forces with Israelis of the 'Women Wage Peace' movement who marched from Northern Israel to Jerusalem over the course of two weeks, winding up with fifteen thousand strong rallying in front of Prime Minister Netanyahu's residence. The march and their cry for peace exemplified the women's movement worldwide for ending the insanity of violence and destruction. Realizing Huda's sentiments were being echoed by women around the world, and because of enthusiastic feedback from those who screened the early cuts, the JPP team decided to release the 'Women Wage Peace' story as a stand-alone introductory segment of the "Warriors of the Heart" documentary. The Jerusalem Prayer Project provides a global space for artists, filmmakers, musicians, and activists to exhibit their works expressing the possibility of peace through creative action.
The Jerusalem Prayer Project provides a global space for artists, filmmakers, musicians, and activists to show their works that express peace.
What is the Jerusalem Prayer Project?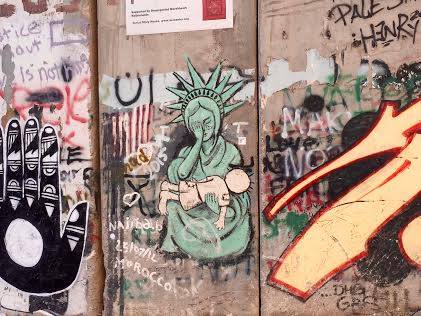 JPP's Vision For Peace Through Prayerful Action
Watch
We provide a platform that articulates an alternative narrative to hate, violence, enmity, war and destruction.
Help Us To Empower Peacemakers
JThe Jerusalem Prayer Project (JPP) to date has been self-funded through a combination of personal assets of its producers and modest donations from benefactors. $50,000 and hundreds of hours of development, writing & editing time has been committed to create JPP's multi-media kit including its presentation video, music composing, production and CD ("Flow"), website design, construction & image licensing and initial field production in Israel/Palestine. JPP officially launched December 10, 2016 with a live performance and multi-media fundraising event held at the Electric Lodge Theater, in Venice, CA. The night was a great success, moving JPP from its developmental stage and in-house production, into the public arena. As a result of JPP's initial fundraising push, Executive Producer Stephen L. Fiske and Director Robert Corsini raised sufficient monies to purchase state-of-the-art camera equipment and to travel to Jerusalem for ten days of field production for 'Warriors of the Heart'. The field production work has generated several emotional, powerful stories including – 'Women Wage Peace'. Your contribution directly empowers the JPP team to continue its mission of promoting peace in the Holy Land and around the world through creative, mindful and prayerful action -- at a time when we need it most. You can help us produce more emotive and inspiring pieces like 'Women Wage Peace' as we continue to bring these stories to light. Stay tuned as the next segments are in production now. Thank you for your support and contributions!
The Jerusalem Prayer Project is a special affiliate of the Unity-and-Diversity World Council (UDC), a California 501c3 non-profit organization based in Los Angeles.
"Hatred and bitterness can never cure the disease of fear; only love can do that. Hatred paralyzes life; love releases it. Hatred confuses life; love harmonizes it. Hatred darkens life; love illumines it."

~ Martin Luther King Jr.
"If we pray, we will believe; If we believe, we will love; If we love, we will serve."
~ Mother Teresa
"It's an amazing project! It's important to be pro-solution. Such a project is a step towards peace, justice, dignity & security for all."~Ali Abu Awaad
Stephen L. Fiske
Founder and
Executive Director/Producer
Robert Corsini
Executive Producer
Susan Shankin
Art Director/ Designer
Gavriel Fiske
Israeli Co-ordinator
Dana Luria
Consulting Producer