The Jerusalem Prayer Project provides a global space for artists, filmmakers, musicians, and activists to share their stories of global peacemaking
What is the Jerusalem Prayer Project?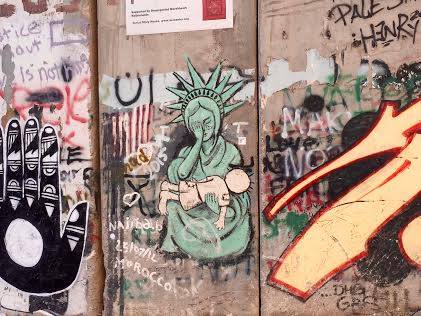 JPP's Vision For Peace Through Prayerful Action
WATCH THE VIDEO
We provide a platform that articulates an alternative narrative to hate, violence, enmity, war and destruction.
"If we pray, we will believe; If we believe, we will love; If we love, we will serve."
~ Mother Teresa
Presents
The Documentary
Part 1: Women Wage Peace
The Jerusalem Prayer Project's documentary 'Warriors of the Heart' tells stories of grassroots peacemakers in the Holy Land searching for pathways to peace outside of the mainstream politics of the Israeli/Palestinian conflict. Exemplifying the mission of JPP, we are now introducing the first in a series of stories to be integrated into the full length documentary. This segment captures the essence of the "Women Wage Peace" movement in Israel/Palestine.
"Woman can bring us as one tribe as human beings together."

Huda Abuarquob, Regional Director for the Alliance for Middle East Peace
In February, JPP's founder Stephen Fiske and his producing partner, filmmaker Robert Corsini, traveled to Jerusalem to begin field production work for the Jerusalem Prayer Project documentary, "Warriors of the Heart, Peacemakers in the Holy Land."
A new facet of their documentary was born when they interviewed Huda Aboarquob in the town of Beit Jala in the West Bank. Huda is the regional Director of The Alliance for Middle East Peace, an umbrella organization of 106 peace groups. Huda became the central organizer of the massive Women's March for Hope, which took place in October 2016. The march traveled from Northern Israel's border with Lebanon to Jerusalem over the course of two weeks. It began with 19 women and by the time they arrived in Jerusalem, they were 15,000 strong rallying in front of Prime Minister Netanyahu's residence. The march's success was a clear expression of a burgeoning and renewed grassroots Israeli/Palestinian peace movement where women are at the heart of it, AND its inspiration.
When Stephen and Robert returned to Los Angeles and reviewed their footage, combined with Yael Deckelbaum's stirring music video of the march ("Prayer of the Mothers"), the JPP team decided to release the timely and inspiring 'Women Wage Peace' story as a stand-alone introductory segment of the "Warriors of the Heart" documentary.
Huda's story is a story that is being echoed around the world by women everywhere -- her story needs to be heard.
The hope for change is very real.
Help Us Empower Peacemakers
The Jerusalem Prayer Project (JPP) has so far been self-funded by a combination of personal assets of its producers and donations from benefactors. To date, $50,000 and hundreds of hours of development, writing & editing time has been committed to create the presentation package; including promo video, original music for the soundtrack and CD "Flow", website design, image licensing, and initial film production.
JPP officially launched December 10, 2016 with a multi-media fundraising event at the Electric Lodge Theater in Venice, CA. The night was a great success, breaking ground into the public arena of non-profit funding. As a result of JPP's initial fundraising push, Executive Producer Stephen L. Fiske and Director Robert Corsini raised sufficient funds to purchase camera equipment and to travel to Israel/Palestine for ten days of field production for their documentary 'Warriors of the Heart'. 
The journey documented several stories of grassroots peacemakers in the holy land, including that of -- 'Women Wage Peace', an Israeli and Palestinian women's movement developing new approaches towards resolving conflict in the region.  
Your generosity directly empowers the JPP team to continue its mission of promoting peace in the Holy Land and around the world through creative, mindful and prayerful action -- at a time when it is needed most.
We need YOUR help to bring these stories to light.
**The Jerusalem Prayer Project is a special affiliate of the Unity-and-Diversity World Council (UDC), a California 501c3 non-profit organization based in L.A,.
.
Join Our Indiegogo Campaign
"Hatred and bitterness can never cure the disease of fear; only love can do that. Hatred paralyzes life; love releases it. Hatred confuses life; love harmonizes it. Hatred darkens life; love illumines it."

~ Martin Luther King Jr.
"This is a worthy cause, a worthy goal that deserves your support."
~ Eliahu McClain
"It's an amazing project! It's important to be pro-solution. Such a project is a step towards peace, justice, dignity & security for all."
~Ali Abu Awaad
Stephen L. Fiske
Founder and
Executive Director/Producer
Robert Corsini
Executive Producer
Susan Shankin
Art Director/ Designer
Gavriel Fiske
Israeli Co-ordinator
Dana Luria
Consulting Producer